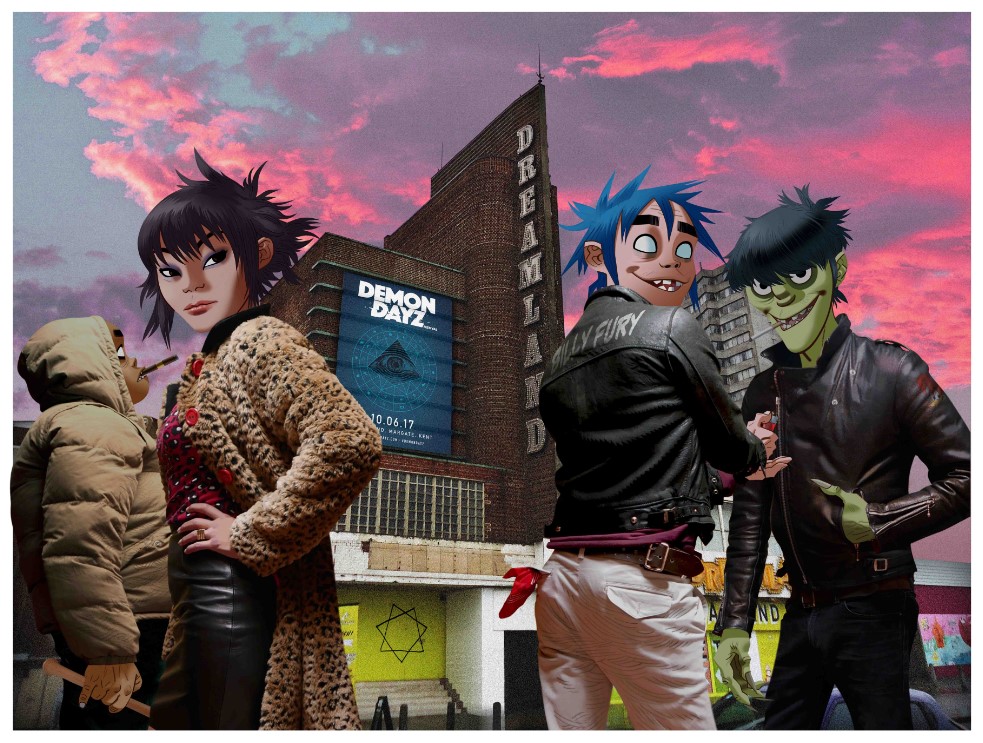 Gorillaz have announced a release date, music video, and four new songs from their third studio album.
Less than a day after revealing four massive new tracks from their forthcoming album Humanz, Gorillaz have performed live for the first time in five years.
Albarn's band Gorillaz are back! How would you feel on that night?
Speaking to BBC Radio, Damon Albarn said the album was written a year ago, but since Trump's win, had taken on a whole new darker meaning. "Unfortunately it became reality".
That darkness seeps through on the virtual band's new 360-degree short film Saturnz Barz (Spirit House), which features their new song "Saturnz Barz" with Popcaan as well as, um, a trippy talking pizza.
It's "We Got The Power" that makes the biggest impact though, not least for its almost unbelievable level of guests.
"Ascension", the second track on Humanz and the third released on March 23, has Vince Staples on primary lyrics in most of the song with 2D's classic, spacey chorus vocals alternating.
Albarn loves including choirs on Gorillaz album closers- it was the London Community Gospel Choir on Demon Days and a multitracked army of himself on Plastic Beach- and Humanz outro "We Got The Power" continues that trend.
Many fans thought another Gorillaz album would never come to fruition due to rumours of a feud between members Albarn and Jamie Hewlett.
In addition to "Saturnz Barz", three other excerpts from Humanz can be previewed below, ahead of the release on April 28.