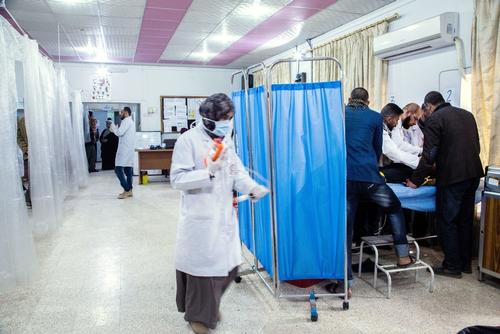 "The entire neighborhood was fleeing because of missiles that hit, so people had taken refuge here".
Front-line medics say that the vast majority of civilians they treat, say they were hit with IS munitions such as mortars and sniper fire. "Yes, he was dead", a resident of western Mosul, Ahmed Ahmed, told AP. "The worst is yet to come, if I can put it this way".
A boy stands outside a house in Mosul in which neighbors had reported that Islamic State was operating.
The exact cause of the explosion isn't known yet but few locals and law makers have claimed that air strikes might have detonated a truck containing explosives.
NGOs have suggested the USA strikes have killed well over 2,000 civilians already, and that's not including last night's massive toll.
Islamic State (IS, formerly ISIS/ISIL) is in fact going to new lengths to make sure that civilians are killed, Kurdish journalist Hevidar Ahmed from Rudaw agency told RT. They climb on the rooftops of apartment blocks.
"Families are sometimes putting duct tape on their children's mouths or even giving them Valium or tranquilisers just to keep them quiet so that they are not found out by ISIS [Daesh] and captured or shot". Thus, the number of people is at least 100.
Iraqi army soldiers and allied fighters are leading military operations to win back militant-held regions, trying to eliminate terrorists or driving them out of their country.
The Pentagon, which has yet to release casualty figures from last month's fighting, has acknowledged 220 civilian deaths from coalition airstrikes in Iraq and Syria since the USA campaign against IS began in 2014.
But a resident who has been tweeted under the name Mosul Eye told the Daily Telegraph one of the residents, who was trapped in the rubble, had called him yesterday begging for help and saying they had been without food and water for several days.
So far, about 153,000 people have fled western Mosul since February 19, he said.
If the toll is ultimately confirmed by Centcom, which is a huge "if" given how often well documented incidents never end up on their official reports, it would roughly double the number of civilians the USA has admitted to killing in Iraq and Syria over the ISIS war.
The coalition says it has "opened a formal civilian casualty credibility assessment on this allegation", according to a statement given to the AP.