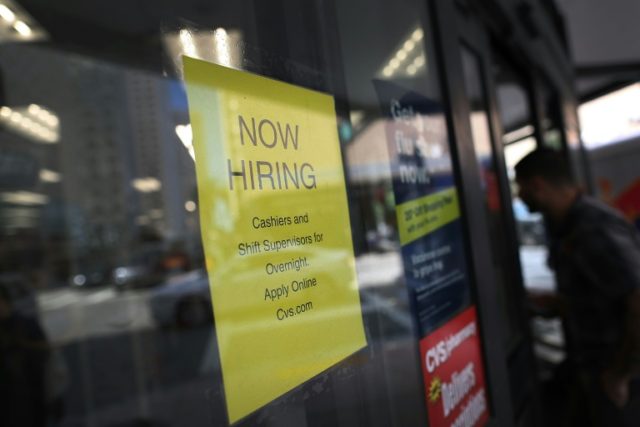 First-time claims for US unemployment benefits saw a modest decrease in the week ended March 11th, according to a report released by the Labor Department on Thursday.
Initial jobless claims, a proxy for layoffs across the USA economy, declined by 2,000 to a seasonally adjusted 241,000 in the week ended March 11, the Labor Department said Thursday.
Economists' estimates in the Bloomberg survey for initial jobless claims ranged from 233,000 to 255,000.
The four-week moving average of initial claims hit 237,250, an increase of 750 over the previous week's unrevised average of 236,500.
Secondary unemployment claims, those which are not filed for the first time and referencing the week ending 4 March, grew by 30,000 to reach 2.030m.
Total nonfarm payroll employment rose by 235,000 in February, and the jobless rate edged down from January's 4.8 percent to 4.7 percent, said the Labor Department last week. In January 2016, the rate was 6.2 percent.
Job gains came in financial activities, 4,300; leisure and hospitality, 4,200; trade, transportation and warehousing, 3,700; government, 1,600; manufacturing, 1,100; and construction, 900.
Hires for 2016 totaled 62.7 million in 2016, showing little change from the prior year. The unemployment rate among people eligible for benefits held at 1.5 percent. The number of unemployed residents rose by 472 to 9,475, while the number of employed residents increased by 828 to 173,354. The state insured unemployment rate is 2.6 percent, 1.1 percentage points above the national rate. The increase is almost twice the average December-to-January growth for the previous three years, state labor officials said. Most of the increase came in manufacturing, along with trade, transportation and warehousing. In January, 2,692 new job openings in the Northwest Georgia region were posted on Employ Georgia.