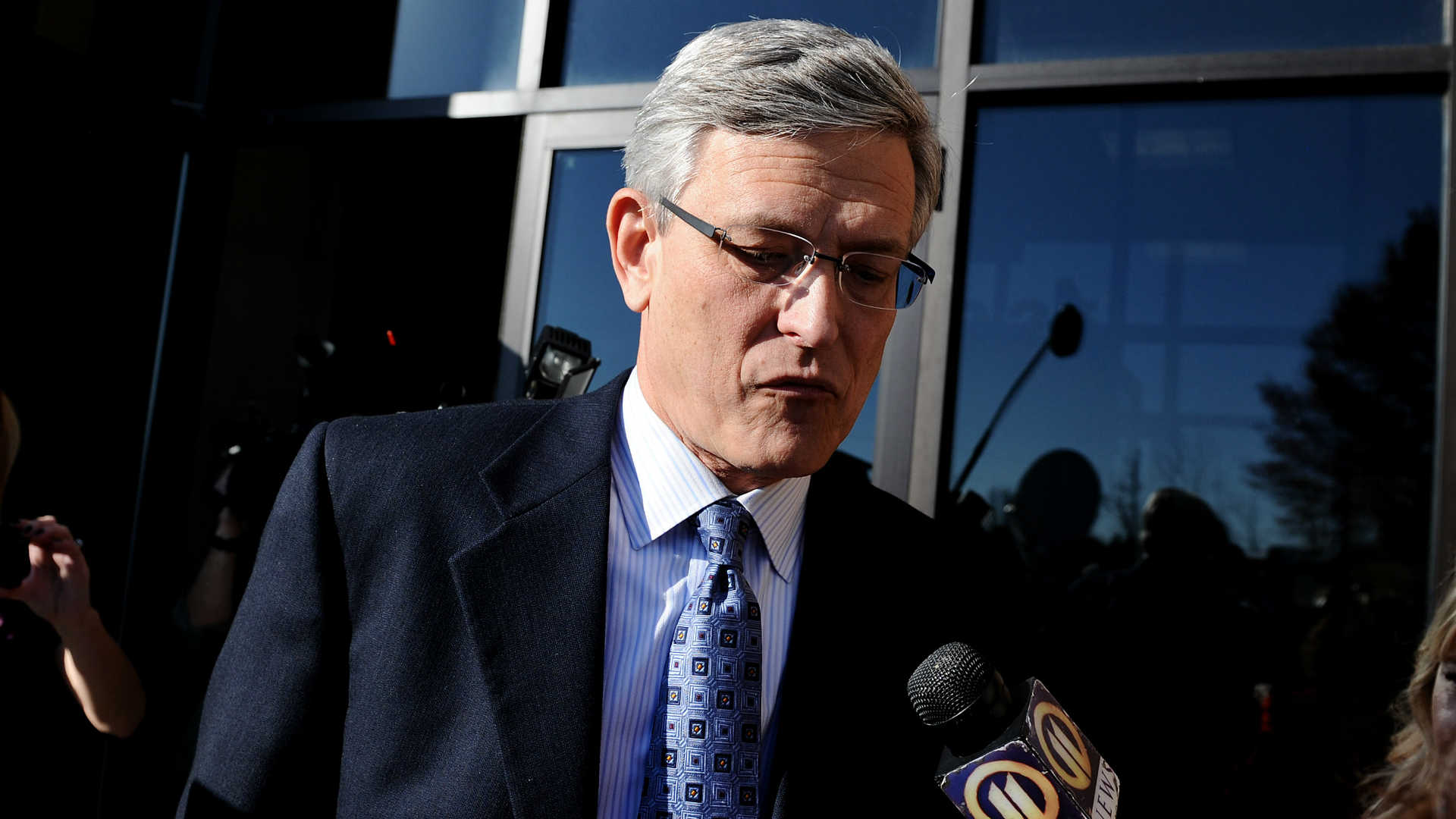 Former Penn State administrators Tim Curley and Gary Schultz pleaded guilty Monday morning for their alleged role in the Jerry Sandusky cover up.
Both pleaded guilty Monday to endangering the welfare of children in the Jerry Sandusky cover-up case.
The sanctions included a $60 million fine toward an endowment for preventing child abuse, a loss of scholarships, five years of probation, a four-year bowl ban, vacating 112 wins that included 111 Paterno wins and the adoption of Freeh Report recommendations. Senior Judge John Boccabella noted that no agreement on the sentencing had taken place, however. Though they could face up to five years, jail time is unlikely if they cooperate, analysts tell ABC27.
Former Penn State President Graham Spanier, 68, was also charged in the scandal, and the case against him appears to be moving forward, with jury selection set for next week. They were charged with felony conspiracy and on suspicion of failing to notify authorities of reports of child sexual abuse by Sandusky, who was convicted in 2012 on 45 counts in the sexual abuse of 10 boys.
Curley, Schultz and Spanier handled a complaint from former Penn State graduate assistant Mike McQueary in 2001. Instead, they simply told Sandusky he couldn't bring boys to campus anymore.
"Hats off to the judicial system that they stayed the course on this one and really honored the child victims in this case", said Angela Liddle, President and CEO of Family Support Alliance, which works to prevent child abuse.
According to investigators, McQueary went to Paterno a day after the shower encounter to discuss what he had seen.
Paterno died in January 2012, several months after he was sacked amid allegations that he knew about Sandusky's abuses and failed to act. But it was unclear if any of the men made a report to higher-ups before the sex-abuse scandal erupted in 2011.
Schultz and Curley were arrested in 2011, and Spanier in 2012.