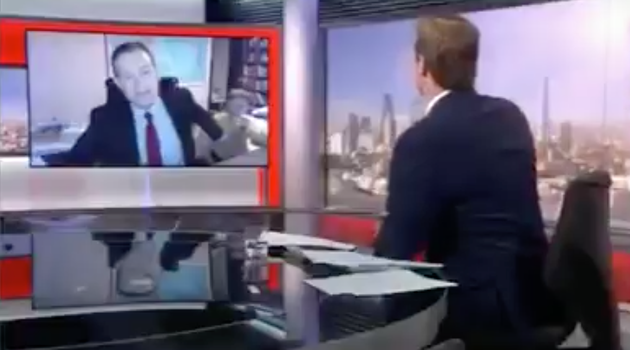 Robert Kelly, a professor of worldwide relations based in South Korea, was giving his expert analysis of the impeachment of the South Korean president to BBC News.
Busan-based professor Robert E. Kelly went on BBC World News on Friday to flex his knowledge of South Korean politics, but it was his kids who wound up stealing the show.
Live television always leaves room for hilarious gaffes - which is exactly what happened when a BBC debate on South Korea was interrupted by the interviewee's children.
He earned his bachelors degree in political science from the University of Miami and completed his PhD at Ohio State.
Making the best of sometimes awkward remote interviews is a treasured art for TV contributors, and Kelly's viral turn brought back memories for some.
Robert Kelly must be applauded for keeping a straight face and finishing up an interview and so should be his wife who did not waste time in ensuring that the kids don't run amok. The U.K's Telegraph deemed the segment "the funniest interview of the year".
The proud mother said: "It was just fantastic". She jauntily crossed the room as Kelly tried to explain what it all meant for the wider region. "I think one of your children's just walked in", the BBC interviewer says, stifling a laugh. His on-air appearances have included the BBC, Al Jazeera, Sky News, ITN News, CCTV, ABC News Australia, Channel NewsAsia and CNBC.
Many have suggested that Mr Kelley should have simply picked the first child up and put her on his lap - instead of delicately pushing her away.