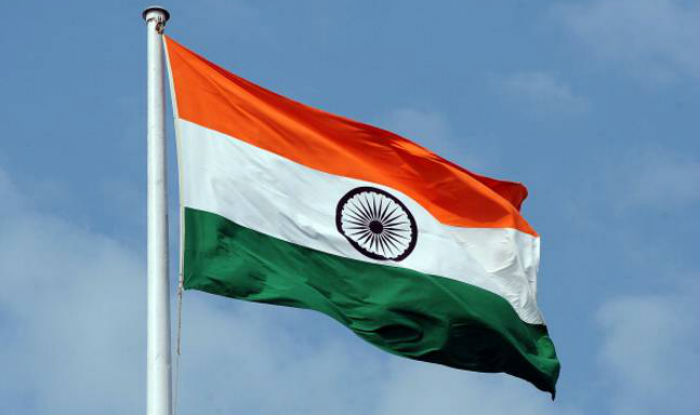 India hoisted the tallest tricolor flag of the nation at the famous Indo-Pak Attari Border on Sunday, thereby making Indians proud and Pakistanis insecure.
Interestingly, Pakistan is not happy with India's decision to hoist the tricolor at the worldwide border and wants the flag to be installed away from the border.
Due to its size, it is visible from all sides even from Pakistan's Lahore city too. It is so tall that even people from Lahore could view it in Pakistan, which has complained stating that it's for spying on Pakistan side.
The flag itself measures 120-feet in length and 80-feet in breadth. The tricolor flies on a pole 360-feet-high.
Before this, the tallest Indian flag measuring 293-foot was hoisted in Jharkhand's Ranchi.
Punjab state minister Anil Joshi inaugurated the flag post, atop which a Tricolour was hoisted. "It is our national flag and nobody can stop us from hoisting it on our soil", said Joshi.
Pakistan believed that India can use the flag to spy in Pakistan by installing cameras on the flag pole.
Pakistan on Thursday had again raised an objection to the flag being flown at the IB, calling the act a violation of global treaties.
As the Tricolour was hoisted on the imposing iron mast, it became an instant attraction for the tourists, who took selfies and pictures to capture the flag in the background.
Meanwhile, Indian authorities refuted the claims of violation and clarified that the flag was being installed 200 metres before the zero line.