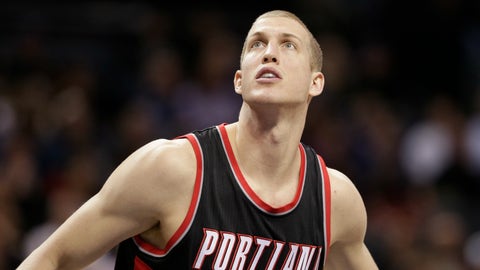 The Trail Blazers agreed to trade center Mason Plumlee and a second-round pick to the Nuggets in exchange for center Jusuf Nurkic and a first-round pick, Adrian Wojnarowski of The Vertical reports. A trade call to make the deal official is scheduled for Monday, sources told ESPN's Marc Stein.
The Portland Trail Blazers and Denver Nuggets don't feel like waiting until the NBA's February 23 trade deadline.
Nurkic, 22, averaged 8.0 points and 5.8 rebounds in 45 games for Denver. The 2017 pick going to Portland is via the Memphis Grizzlies and is top-five protected, per RealGM. While center Mason Plumlee will be heading from Portland to Denver, fellow big man Jusuf Nurkic will be making his way north to join the Trail Blazers. The Blazers were facing heavy luxury taxes next year if they planned to re-sign Plumlee.
With assets to move, and a 2017 free-agent class short on impactful names but long on available money, the move to secure Plumlee's restricted rights played a huge role in the Nuggets' trade as well.
Portland had been weighing the market on several possible center acquisitions, but settled on the Nurkic-Plumlee deal on Sunday morning, league sources said. Jokic, 6-foot-10 and 250 pounds, is a candidate for the NBA's Most Improved Player award in his second season, averaging 16.3 points, 8.6 rebounds and 4.2 assists -many of them on spectacular passes - in 26.6 minutes. He began the season as a starter but has been backing up Nikola Jokic, whom the Nuggets have decided is their center of the future.