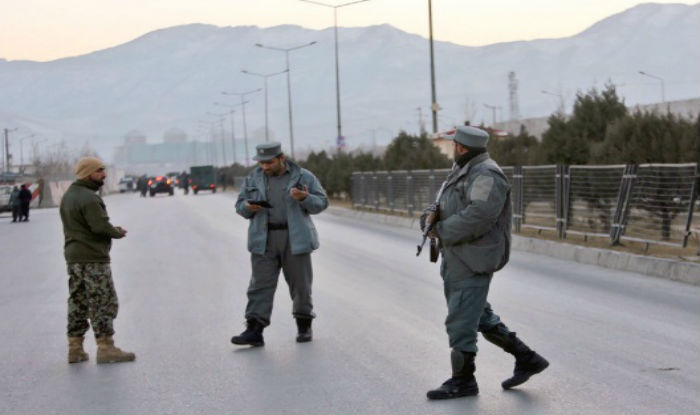 The UN mission in the country said that the attacks killed more than 40 people, mainly civilians and including five diplomats from the United Arab Emirates (UAE).
Earlier, the Afghan officials confirmed that UAE Ambassador to Afghanistan was wounded along with the Kandahar governor in the attack.
Around 50 people were killed while 100 others were wounded as three Afghan cities including the capital Kabul were targeted in separate attacks here on Tuesday.
The UAE prime minister, vice president and Dubai's ruler Sheikh Mohammed bin Rashid Al Maktoum, took to Twitter and said, "there is no human, moral or religious justification for the bombing and killing of people trying to help" others.
According to a press release by the Foreign office, the government and people of Pakistan extend their deepest sympathies and condolences to the bereaved families and pray for speedy recovery of the injured. Abdul Raziq was unharmed during the attack.
It identified the wounded ambassador as Juma Mohammed Abdullah al-Kaabi.
"The first explosion happened outside the parliament".
"The second one was a vehicle bomb". Five UAE diplomats were among the dead.
Statements of condemnation and solidarity also came from Bahrain, Jordan, Qatar, Kuwait, Egypt, and France, and India, among others.
The US State Department condemned the suicide bombings in Kabul and Kandahar and said the attack on parliament amounted to an attack on democracy.
Tuesday's (Jan 10) carnage came just ten days before Mr Donald Trump is sworn in as U.S. president.
Afghanistan last week welcomed the Pentagon's decision to deploy some 300 US Marines to Helmand, where American forces engaged in heated combat until they pulled out in 2014.
UAE troops were involved in the NATO-led mission in Afghanistan, and the Gulf federation also trained members of the Afghan armed forces.
North Atlantic Treaty Organisation officially ended its combat mission in December 2014, but United States forces were granted greater powers in June to strike at the insurgents as President Barack Obama vowed a more aggressive campaign.