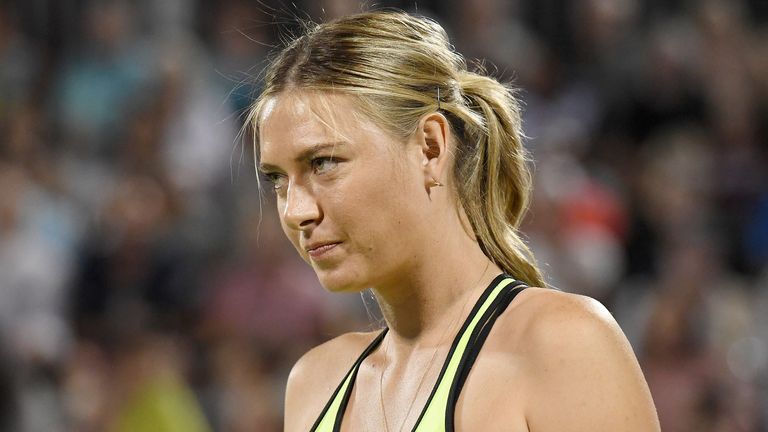 Maria Sharapova will make a return to top-level tennis at the Porsche Grand Prix in Stuttgart after a 15-month doping suspension.
While Sharapova will miss this month's Australian Open, she'll be back in time for the second Grand Slam tournament of 2017, the French Open in May.
She appealed the ITF verdict at the Court of Arbitration for Sport (CAS); the autonomous sports organisation then made a decision to reduce the tennis star's suspension to 15 months.
"I can't wait to see all my great fans and to be back doing what I love", she added.
This edition of the Porsche Tennis Grand Prix will be the 40th anniversary of the tournament, headlined by two-time defending champion, two-time Grand Slam champion, and world number one Angelique Kerber which gets underway from April 22nd to April 30th.
The Florida-based Russian's two year ban for using the banned substance Meldonium was reduced on appeal.
Tournament director Markus Günthardt described her return as "a fabulous present" to his tournament.
The tournament in Germany starts two days before her suspension ends, and she will not be allowed to attend until the day of her match.
Having last played in a professional tournament at the Australian open 12 months ago, the long-time meldonium user will comeback without a rank, and needing a wildcard to participate in the competition.
Sharapova won the Stuttgart Grand Prix three years in a row between 2012 and 2014.
At a quickly organized press-conference in Los Angeles at the beginning of March 2016, Sharapova announced that she had failed a drug test. However, the Swiss-based Court of Arbitration for Sport (CAS) ruled on October 4, 2016 to reduce her suspension term from 24 to 15 months.